Spotify Exclusive Content
TOMORROW X TOGETHER Delivers A Sugar Rush With Their Addictive Comeback
Watch these Spotify-exclusive clips as TOMORROW X TOGETHER dishes the lowdown on their latest release.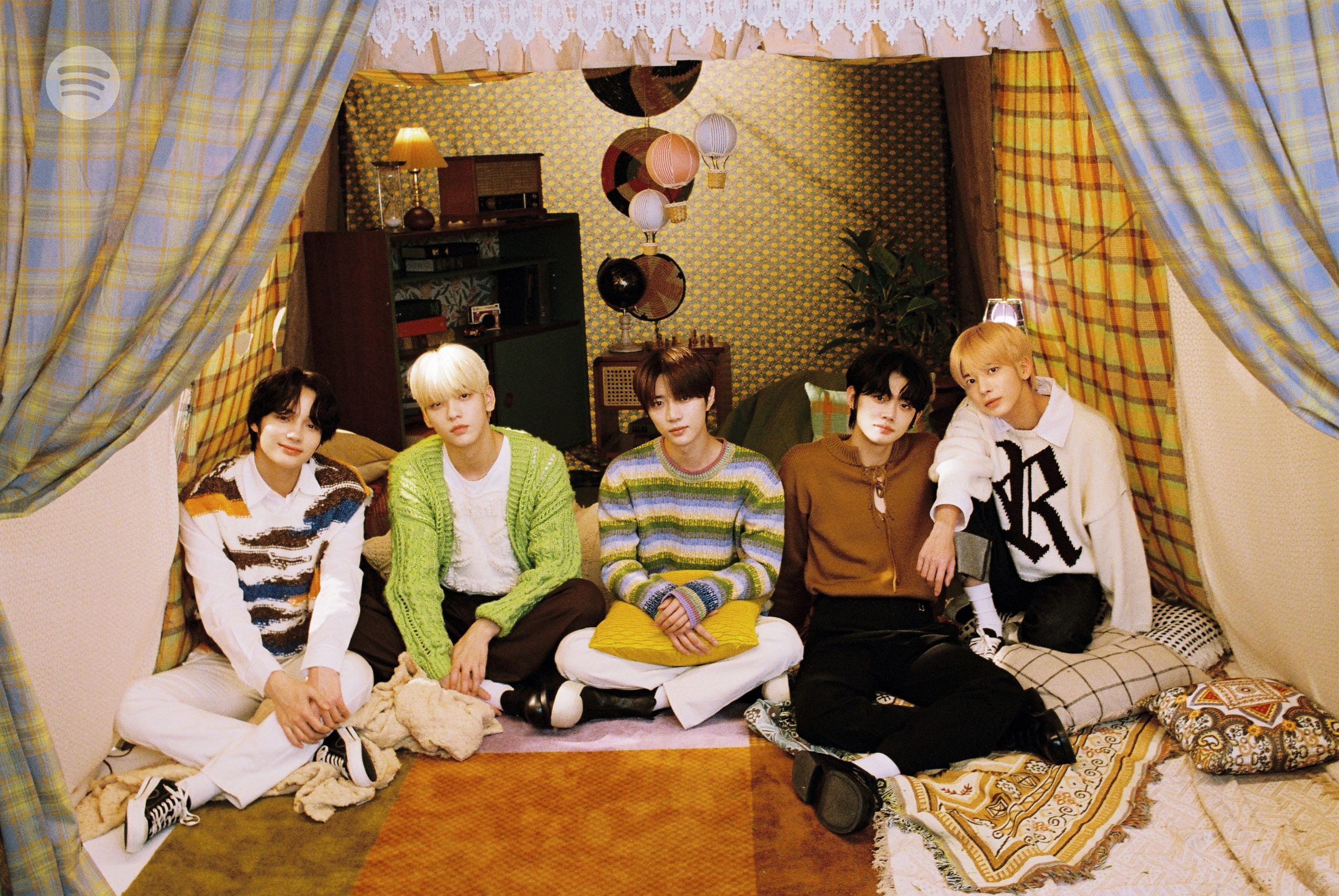 We've barely started 2023, and already SOOBIN, YEONJUN, BEOMGYU, TAEHYUN and HUENINGKAI of TOMORROW X TOGETHER, commonly known as TXT, have hit the ground running with the drop of their latest comeback and fifth mini album, The Name Chapter: TEMPTATION.
The album showcases a new style of music for the group, and MOAs (TOMORROW X TOGETHER fans) couldn't be more thrilled.
After all, this 4th-Gen K-Pop group is well known for their versatility. From the sweet innocence of their debut single, CROWN and rock-fuelled LO$ER=LOVER, to the pop-punk, angst-riddled concept of Good Boy Gone Bad – TOMORROW X TOGETHER delivers every single time.
With this comeback, the group continues to show a knack for storytelling. Where minisode 2: Thursday's Child portrayed a young boy experiencing the different stages of a first breakup, The Name Chapter: TEMPTATION focuses on that same youth and his temptation to stay young and free. "They wish to become adults but freedom and amusement tempts them. They become stronger and grow as they withstand temptation," explains SOOBIN.
And here's an interesting titbit about the album that the group shared during its launch press conference: The alternative pop-dance title track, Sugar Rush Ride, has elements of pansori (a Korean genre of traditional musical storytelling) in its concept, from the way the lyrics were written to the choreography.
Growth is Key
Though it's only been five years since their debut, the boys have grown musically.
Besides delivering a different style of music on The Name Chapter: TEMPTATION, the quintet has also had the opportunity to flex their creative muscles by getting involved with album production too.
In fact, its B-side track, Happy Fools, which features American rapper Coi Leray, has all five members credited in its production. YEONJUN is also credited on Farewell, Neverland and Tinnitus (Wanna be a rock) alongside TAEHYUN.
We caught up with the boys to learn more about what went on behind the scenes for this comeback, and their hopes for 2023.
What's the story behind the album's title track, Sugar Rush Ride?
BEOMGYU: Sugar Rush Ride is about sweet temptation. It's so sweet that you can't resist it. You fall into the sugar rush and it's like a beautiful rollercoaster ride.
HUENINGKAI: I think the delicate changes in the song's sentiment and dramatic mood make it very charming.
What makes this album different from your previous ones?
TAEHYUN: The songs in this album flow in a timely manner. All the tracks are related to each other, so it will be meaningful if you listen to the songs in order. I think the first and last tracks were the most interesting. The album starts as we meet the devil, then leaves some room for the story to be continued in the future.
HUENINGKAI: It's like an open ending.
BEOMGYU: I think you'll have fun interpreting it too.
What's everyone's favorite track from the new album?
All: Farewell, Neverland.
SOOBIN: Not only the song, but the choreography is so fun and it really suits the song. It made me love the song even more.
What do you hope MOAs will feel when they listen to the album?
YEONJUN: I really think this album is very iconic. If MOAs can feel that TXT can digest this kind of genre, I'd be happy.
HUENINGKAI: I think people would be like, "Wow, they can do this kind of genre as well?" and think that we're good at singing it. They'll think it's very TOMORROW X TOGETHER.
Any interesting stories as y'all were recording the album?
YEONJUN: During the recording of Tinnitus (Wanna be a rock), we heard these strange noises, like an alien-like sound. It's been said that the album will succeed if you hear strange noises while recording, so I'm hoping this album is a success.
What are your favorite lyrics from the album?
TAEHYUN: For me, the lyrics from Tinnitus (Wanna be a rock), "take out the star in the rockstar, just a rock okay" really resonated with me. I think one of the hardships that most artists go through is having the feeling that I'm not someone who can be an iconic rockstar. I think anyone can be faced with that wall. I felt that way around that time as well, so I really like those lyrics.
Is there a song from the album that you relate to most?
SOOBIN: I'd say Happy Fools. We all wrote lyrics for Happy Fools, and usually it takes me a few days to complete lyrics. But for this one, I wrote them in one to two hours because…
TAEHYUN: Why? Because you think that you're a 'happy fool'?
SOOBIN: Yes (sheepish laughter). But it's because it really matched my own daily thoughts, which made it easier to write.
How has your music evolved since debuting?
TAEHYUN: In my opinion, what has dramatically changed is that we participate more in the production now. From our debut, we've been sharing a boy's coming of age story. So we presented the growth of a boy in this album as well. And I think the ability of the members to act out and express these themes has grown a lot.
You've achieved so much since debuting, but what has stayed consistent?
TAEHYUN: I think what has stayed consistent is that we put in so much effort into creating our albums. That's a fact that never changes with every album.
SOOBIN: For me, it's the members that never change. All of them are so silly, so kind and pure. They've always put in a lot of work. It's why I love my members.
What's your biggest wish for 2023?
TAEHYUN: I really wish this year can be the year of TOMORROW X TOGETHER. I wish we'll be recognized as a skilled team — from performances to albums. Also, that we try very hard with ambition. I wish to show everyone that we can own up to that ambition and excel this year.
Bringing the TOMORROW X TOGETHER experience to more MOAs
But a comeback isn't the only thing the group has been busy with. Despite just wrapping up their first global tour in October 2022, the boys are already prepping for their new world tour.
The Act: Sweet Mirage tour opens on March 25, 2023 in Seoul, and will take the TOMORROW X TOGETHER brand of music across cities like Singapore, Taipei, Osaka, Saitama, Washington, San Antonio, and Los Angeles — with more stops to come.
The tour is definitely something the members are looking forward to, especially with the promise of bigger concert venues and a new setlist. BEOMGYU, in particular, is looking forward to trying new things for the stage performances in the larger arenas they'll be in.
One thing's for sure, it looks like TOMORROW x TOGETHER has 2023 all planned out.
In the meantime, go behind the scenes with the boys of TOMORROW X TOGETHER, and watch their interviews with Spotify here on K-POP ON! Track and on the K-Pop ON! playlist.
And of course, be sure to listen to The Name Chapter: TEMPTATION and the This Is TOMORROW X TOGETHER playlist too.
Get closer to the beat of K‑Pop: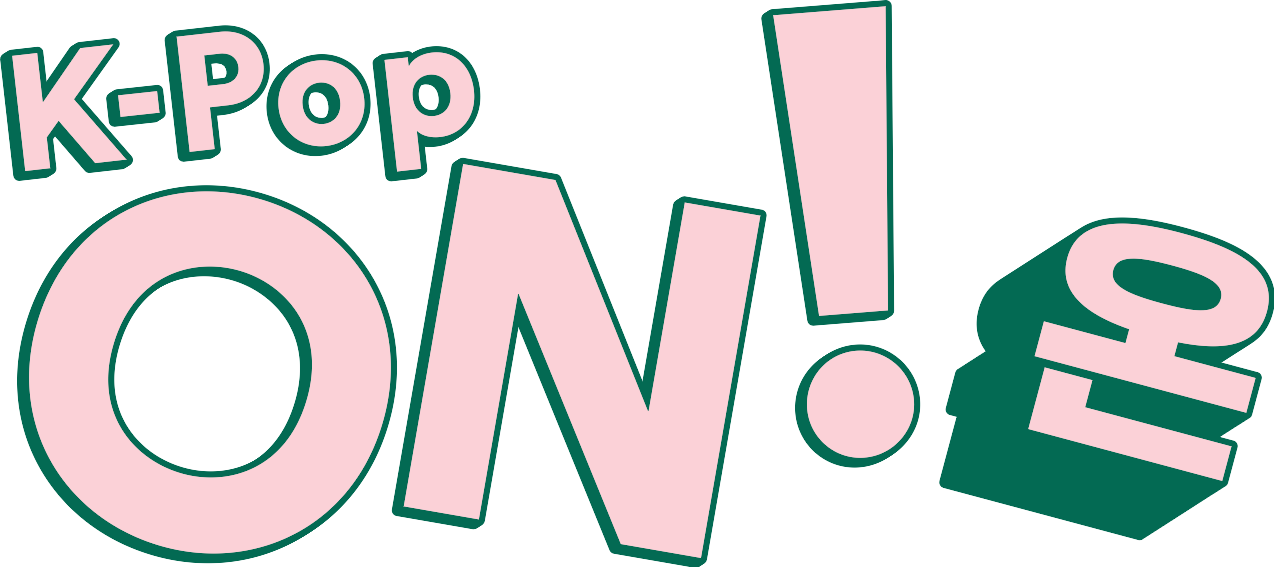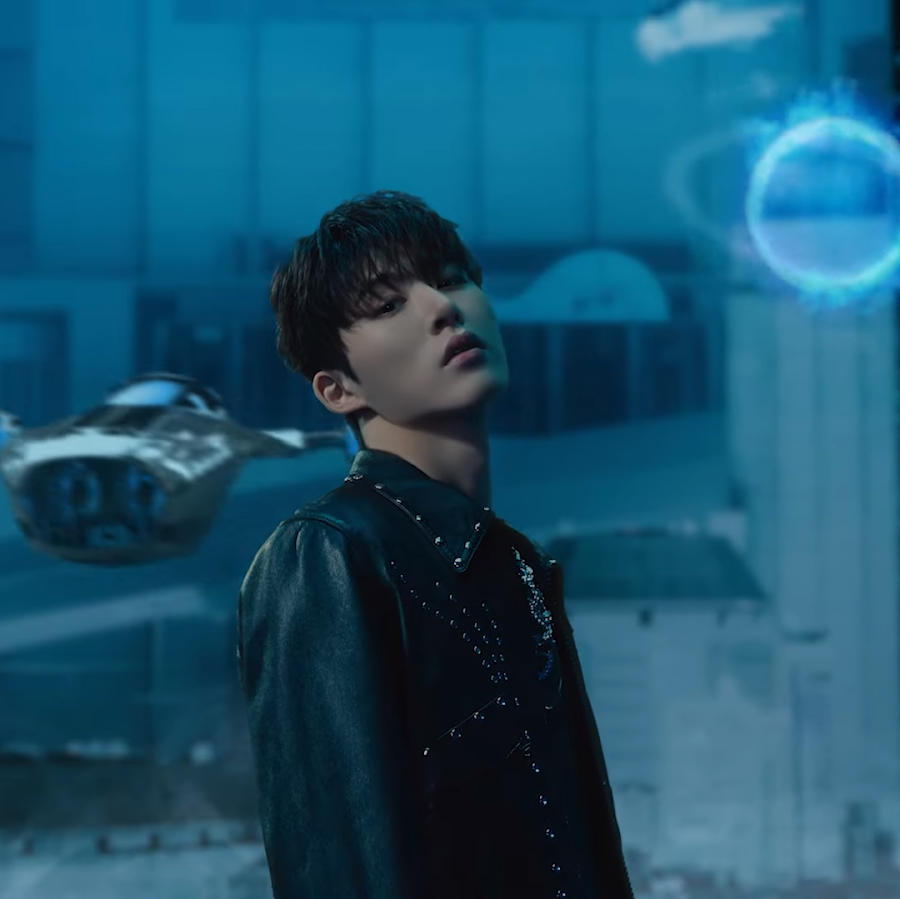 Turn On the Movement and escape to 3 magical K-Pop worlds with SEVENTEEN, B.I and ITZY
Turn On the Movement and escape to 3 magical K-Pop worlds with SEVENTEEN, B.I and ITZY
Turn On the Movement and escape to 3 magical K-Pop worlds with SEVENTEEN, B.I and ITZY
Turn On the Movement and escape to 3 magical K-Pop worlds with SEVENTEEN, B.I and ITZY
Turn On the Movement and escape to 3 magical K-Pop worlds with SEVENTEEN, B.I and ITZY
Turn On the Movement and escape to 3 magical K-Pop worlds with SEVENTEEN, B.I and ITZY
Turn On the Movement and escape to 3 magical K-Pop worlds with SEVENTEEN, B.I and ITZY
Turn On the Movement and escape to 3 magical K-Pop worlds with SEVENTEEN, B.I and ITZY
Turn On the Movement and escape to 3 magical K-Pop worlds with SEVENTEEN, B.I and ITZY
Listen Now