6 K-Bands To Listen To
Whether you're a fan of pop rock, or love K‑Pop and are curious to discover more to the music from South Korea - this one's for you.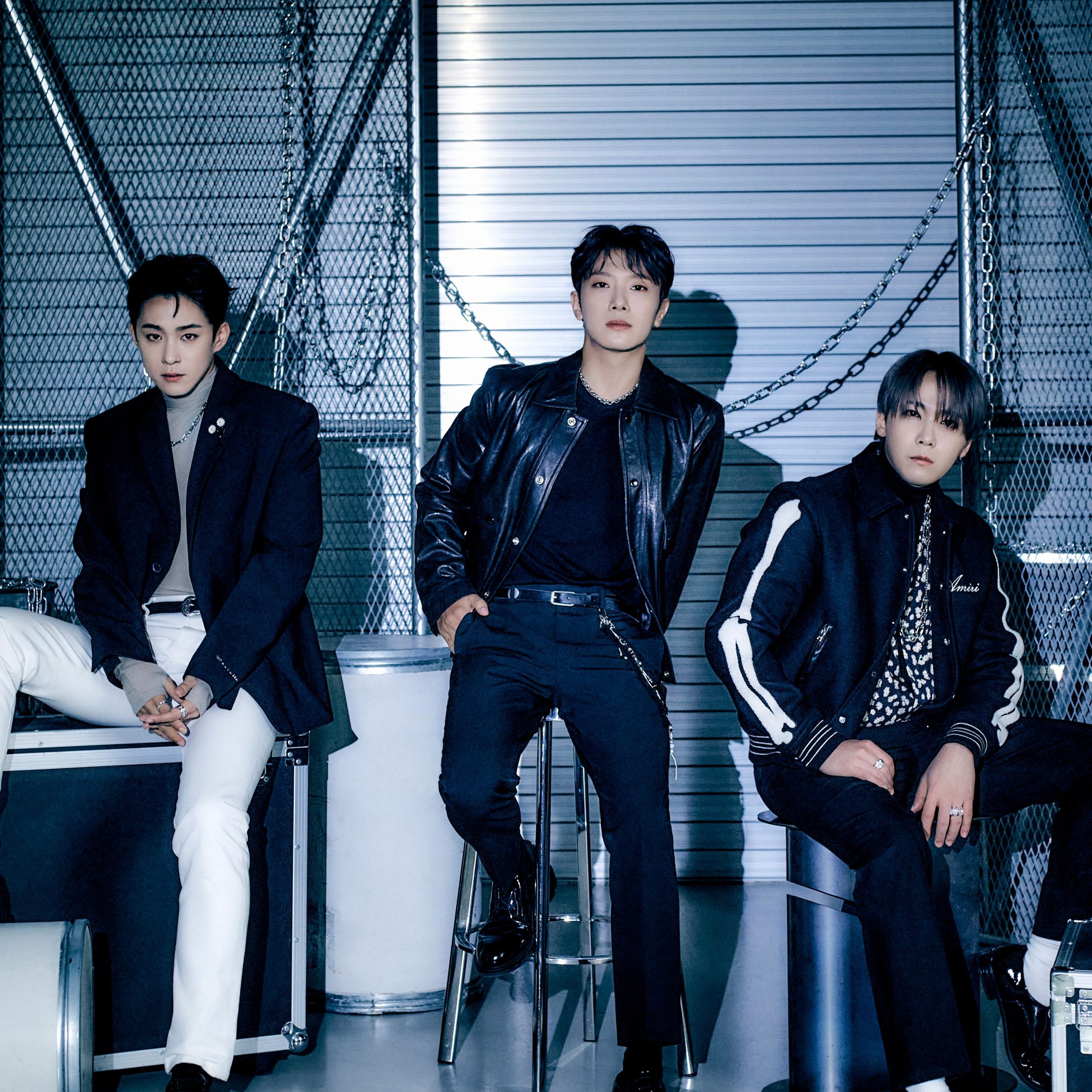 You're probably here because you're a K-Pop fan, or are curious to discover the next group or tracks to add to your playlist. If you're down to dive a little deeper to discover more to the K-Music scene, or have rock in your genre mix, here are six Korean bands (K-Bands) you need to listen to.
#1 CNBLUE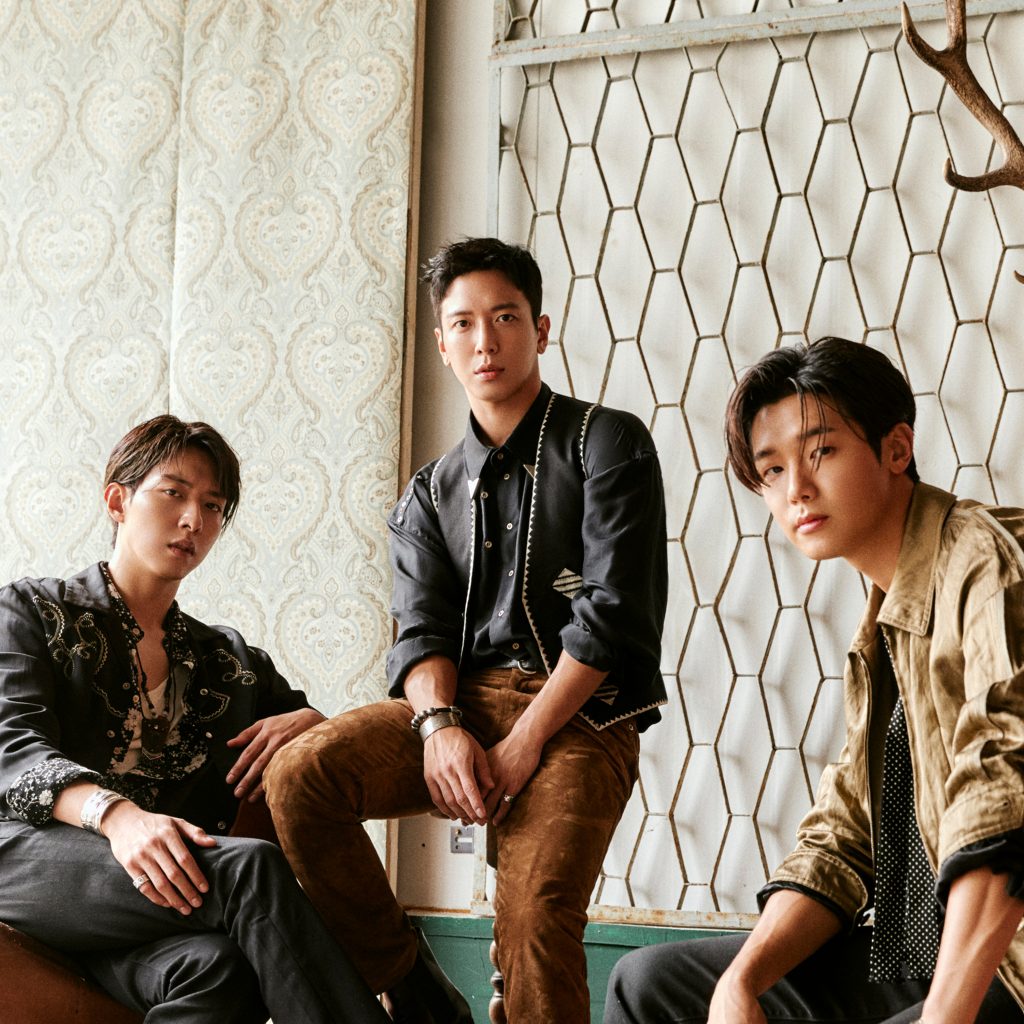 Members Yonghwa (leader, lead singer, and guitarist), Min Hyuk (vocalist and drummer) and Jungshin (rapper and bassist).
Best Known For Pop/Rock, Funk-Influenced Music
Listen To Loner, Can't Stop, Love, Then, Now and Forever, and Love Girl
CNBLUE, which is an abbreviation for Code Name Blue, debuted in South Korea in 2010 with the release of the mini album, Bluetory. But prior to this, the group actually had their start in Japan the year before, where they studied music while honing their skills as live performers as they busked on the streets and in clubs.
The band became an instant smash hit when they returned to Korea, and Loner, the title track from their debut album, remains one of the group's biggest hits on Spotify to date.
Today, this 2nd-Gen K-band is still very involved in the creation of their songs, just as they did when they were rookies. While most of their songs are based on an electro-pop template (commonly heard in K-Pop) with live instrumentation layered over the top, they're also not afraid to experiment with different music styles.
Just listen to Love Cut from their 2020 mini album, WANTED. It's a fun tune written and composed by Jonghwa, which marries a Wild Wild West vibe and rock.
#2 DAY6
Members Sungjin (leader, main vocalist, and rhythm guitarist), Young K (main rapper, main vocalist, and bassist), Wonpil (main vocalist and keyboardist – synthesizer) and Dowoon (vocalist and drummer)
Best Known For A diverse discography that focuses on bright pop with sweeping rock power
Listen To You Were Beautiful, Shoot Me, I Need Somebody, Zombie, and I Loved You
When it comes to a diverse discography, there is no group that has one as varied as DAY6. While this K-band predominately dabbles in pop-rock, their music has given nod to genres including retro (Days Gone By), punk-rock (Shoot Me), rock 'n' roll (Sweet Chaos), and ballads (I Loved You).
Since making their debut in September 2015 with the release of the EP album, The Day, the group has stayed close to the making of their music, from writing lyrics, to music and even production.
In fact, the group's ambitious Every DAY6 project in 2017 is a testament to this. The project saw the group releasing a single album, consisting of two self-composed songs, every month for the entire year!
And it looks like 2023 will be an exciting one for MYDAYs (DAY6 fans) as all the members will have completed their mandatory military enlistment and reunite as a group. Keep your eyes, and ears, peeled.
#3 FTISLAND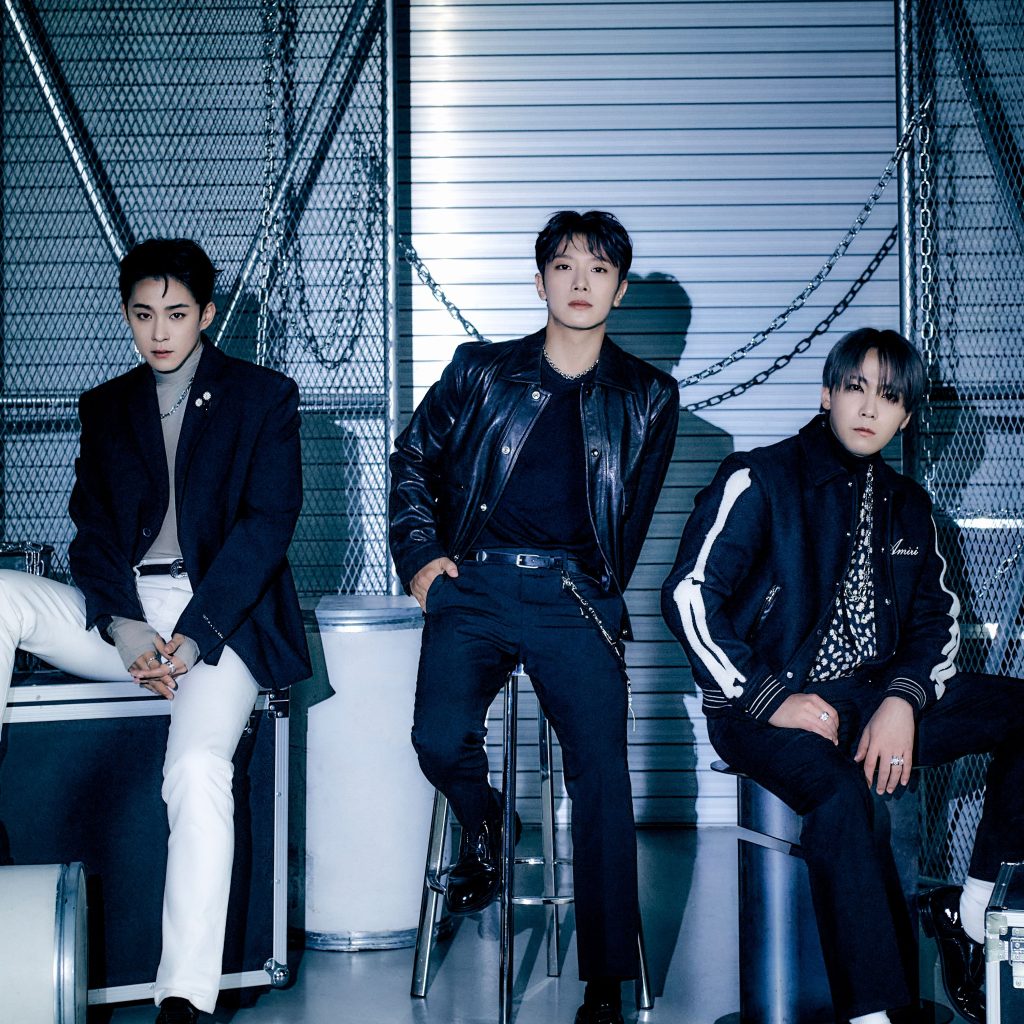 Members Hong Gi (main vocalist), Jae Jin (lead vocalist and bassist), and Min Hwan (vocalist and drummer)
Best Known For Riff-Heavy Rock Songs and Ballads
Listen To Severely, Love Sick, Wind, I Hope and I Wish
Having been in the scene for close to 16 years, it's no wonder FTISLAND is affectionately dubbed "Korea's first idol band" by the Korean media.
The group, whose name stands for Five Treasure Island, debuted in June 2007 releasing their first album, Cheerful Sensibility, with much success. In addition to bagging their first award wins in the same year – Best New Male Group at the 2007 Mnet Asian Music Awards and Best Rookie Group at the 22nd Golden Disc Awards, the album's title track, Love Sing, remains one of the group's most loved hits on Spotify.
Never forgetting their fans, the group released their first comeback, LOCK UP, after completing their military service in December 2021. Be sure to add the title track, Unthinkable, to your playlist if you love a good heartfelt rock ballad. It also features a nostalgic vibe that Primadonnas (FTISLAND fans) all know and love the group for.
#4 The Rose
Members Woosung (leader, lead vocalist, and electric guitarist), Dojoon (main vocalist, keyboardist, and acoustic guitarist), Hajoon (rapper and drummer) and Jaehyung (sub vocalist and bassist)
Best Known For Being a Self-Made Group; Music Inspired by British Pop
Listen To She's In The Rain, sorry, RED, I.L.Y. and Sour
A self-made group, The Rose was formed by its members, who came together sharing the common interest of making and performing music.
But prior to The Rose, its members Jaehyung, Hajoon, and Dojoon were actually already starting to make a name for themselves from as early as 2015. The trio formed an indie band, named Windfall, and regularly took to the streets of Hongdae, Seoul, for busking sessions.
After recruiting Woosung, The Rose was born, and the quartet set out to find an agency to work with. They officially debuted in August 2017 with the release of their first single, sorry, and quickly became one of Korea's hottest groups as they continued to release critically acclaimed albums and performed all around the world.
#5 N.Flying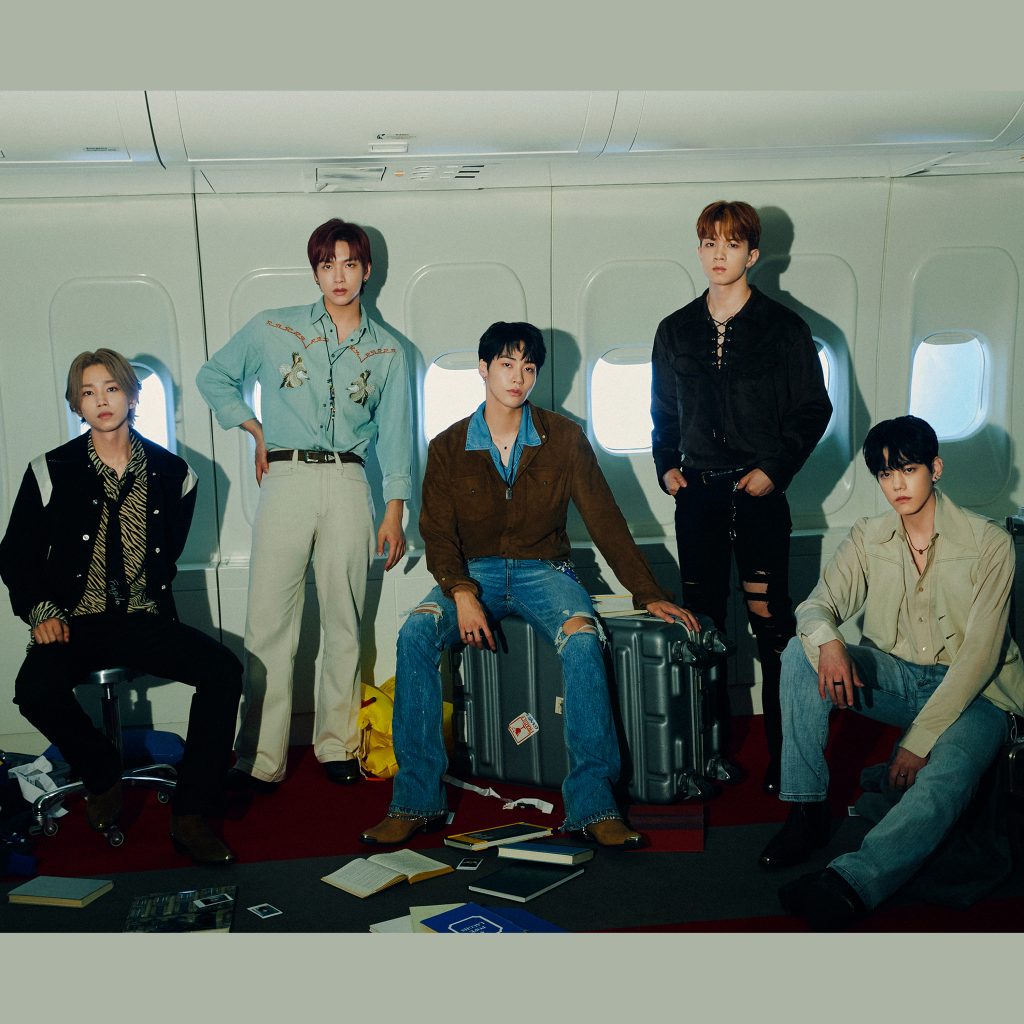 Members Seunghyub (leader, rapper, and rhythm guitarist), Hun (vocalist and guitarist), Jaehyun (drummer), Hweseung (main vocalist) and Dongsung (vocalist and bassist)
Best Known For Rap/ Alternative Rock Music
Listen To Rooftop, Hot Potato, Moonshot, Oh really. and GOOD BAM
Like their label seniors CNBLUE, N.Flying was also sent to train in Japan prior to officially debuting in South Korea in May 2015 with the release of their first EP, Awesome.
Fun fact: In an appearance on Yoo Hee Yeol's Sketchbook, a music program on KBS, the group shared that they would busk on the streets during their time in Japan, performing to anyone who would listen, which at one time, was only an audience of two people.
And their hard work and training paid off. In 2019, the group brought home the Best Rock Award at the Melon Music Awards for Rooftop, a hit off their single album, Fly High Project #2.
N.Flying made their most recent comeback in October 2022, and it looks like N.Fias (N.Flying fans) can continue to look forward to more from the group. During the media showcase for the comeback album Dearest, Jaehyun said that he hopes the group will stay together till they are 80.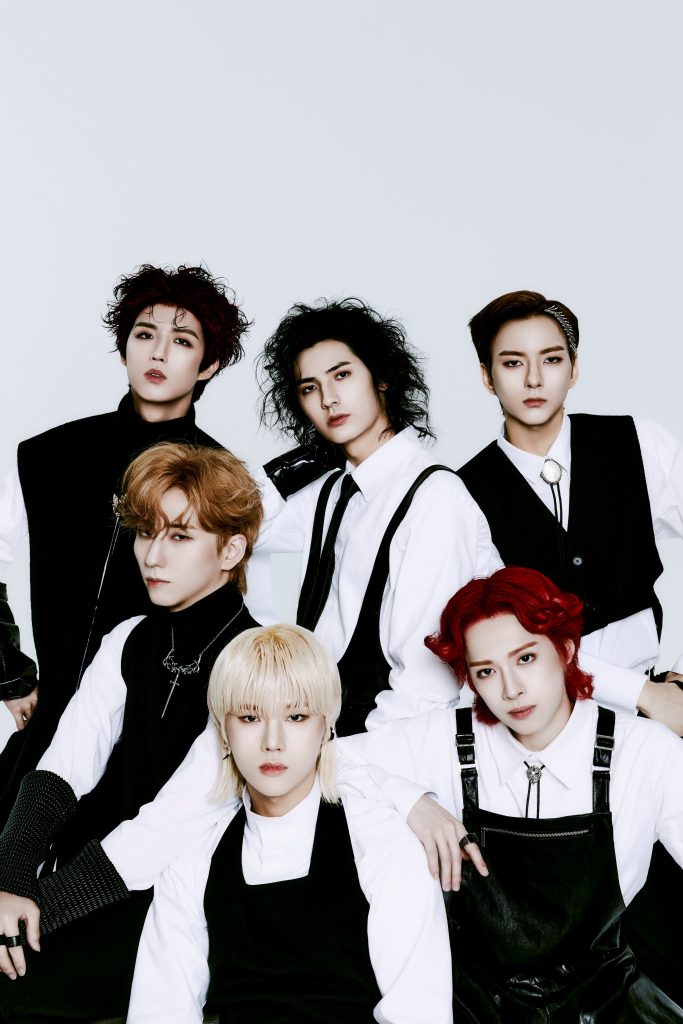 Members Gunil (leader and drummer), Jungsu (keyboardist and main vocalist), Gaon (rhythm guitarist, rapper, and vocalist), O.de (synthesizer, rapper, and vocalist), Jun Han (lead guitarist) and Jooyeon (bassist and main vocalist)
Best Known For Punk-Rock Pop Music and a Fantasy Hero Concept
Listen To Happy Death Day, Test Me, Strawberry Cake, Pirates and Hair Cut
Having debuted in December 2021, Xdinary Heroes is one of the newest kids on the block. Delivering a punk-rock style brand of K-Pop, the rookie group has been making waves and winning Villains (Xdinary Heroes fans) over.
With their playful and candid lyrics brimming with youthful confidence, their songs are just what their Gen Z listeners and Villains are drawn to.
In fact, they've already started to bag awards within a year of making their debut, bringing home Best New Male Artist and Best Band Performance for Happy Death Day, at the 2022 Mnet Asian Music Awards.
Despite their newbie status, the group has been hard at work, releasing two comebacks – Hello, World! and Overload, and meeting fans through their first concert over three days in December in 2022. And, they are just getting started.
Prefer K-Hop? Check out our recommendations on K-Hop Tunes To Add To Your Playlist.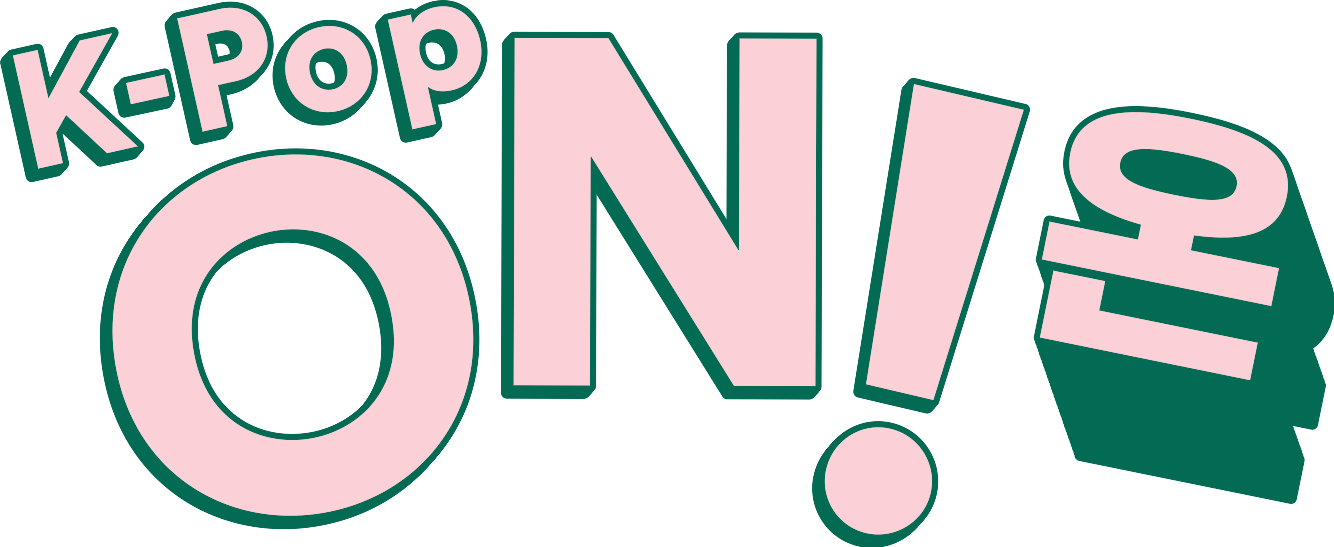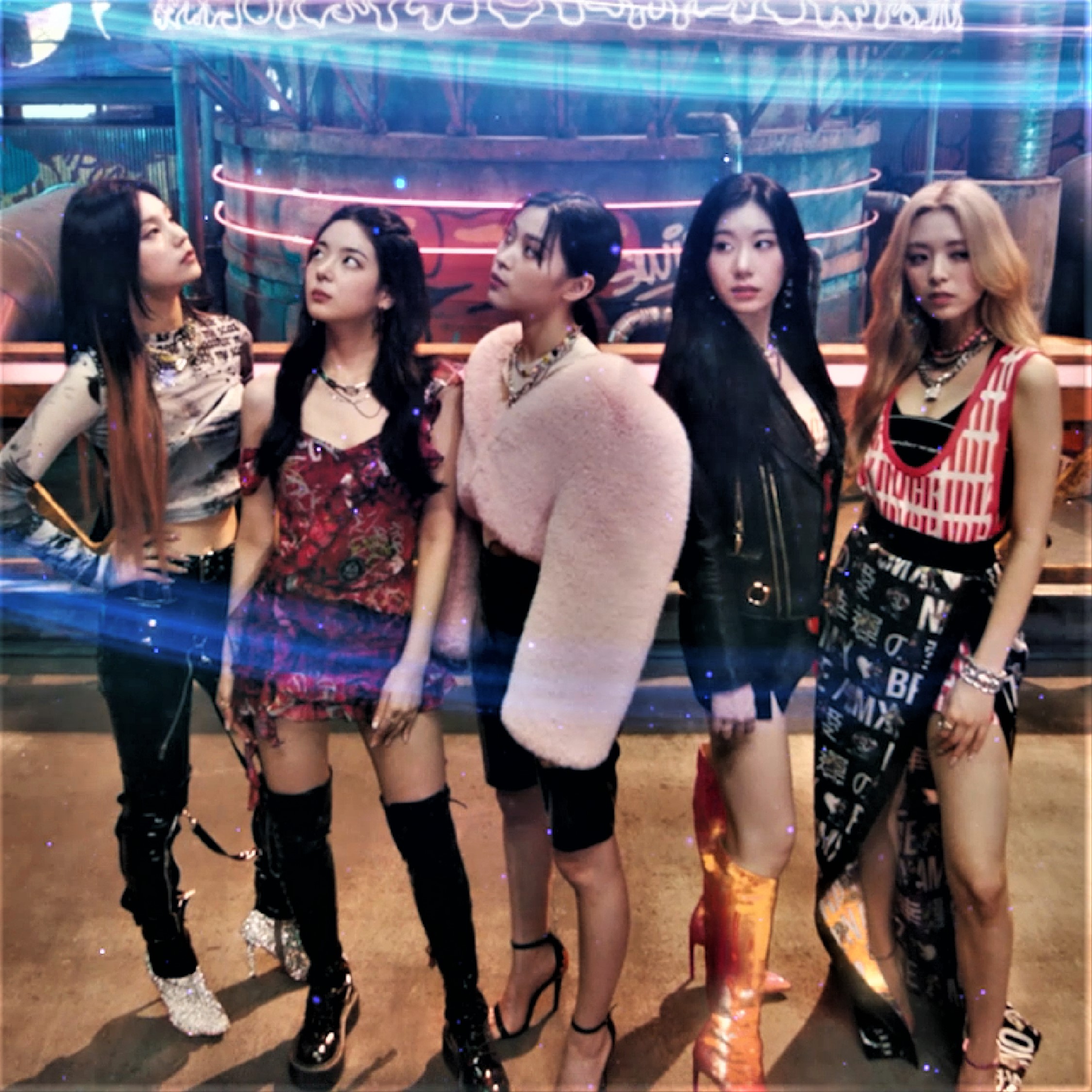 Turn On the Movement and escape to 3 magical K-Pop worlds with SEVENTEEN, B.I and ITZY
Turn On the Movement and escape to 3 magical K-Pop worlds with SEVENTEEN, B.I and ITZY
Turn On the Movement and escape to 3 magical K-Pop worlds with SEVENTEEN, B.I and ITZY
Turn On the Movement and escape to 3 magical K-Pop worlds with SEVENTEEN, B.I and ITZY
Turn On the Movement and escape to 3 magical K-Pop worlds with SEVENTEEN, B.I and ITZY
Turn On the Movement and escape to 3 magical K-Pop worlds with SEVENTEEN, B.I and ITZY
Turn On the Movement and escape to 3 magical K-Pop worlds with SEVENTEEN, B.I and ITZY
Turn On the Movement and escape to 3 magical K-Pop worlds with SEVENTEEN, B.I and ITZY
Turn On the Movement and escape to 3 magical K-Pop worlds with SEVENTEEN, B.I and ITZY
Listen Now